Welcome to JAY'S CLASSIC VINYL!
<![if !vml]>
<![endif]> <![if !vml]>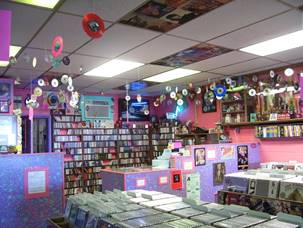 <![endif]>
Our online catalog contains over 27,000 Compact Discs, Vinyl and Picture Sleeves.
We offer easy and accurate ordering by e-mail, payment through Paypal, and fast shipping.
If you have any questions, please email us at jcv@mihelich.net. We appreciate your business and look forward to serving you!
<![if !vml]>
<![endif]>
<![if !supportLists]>1. <![endif]>BROWSE
View Inventory Here or download our Excel file
The list may take a few minutes to load, please be patient.
<![if !supportLists]>2. <![endif]>ORDER
Email your order to jcv@mihelich.net along with your complete shipping address.
Please wait for us confirm your order and total before sending payment.
<![if !supportLists]>3. <![endif]>PAY
Click our Paypal link and enter the amount to send.
(our PayPal address is jcv@mihelich.net)
<![if !vml]>
<![endif]>
SHIPPING
We are updating our shipping prices, please email us for a quote.
CONDITION & GRADING
Vinyl Condition: (Cover graded first, then record). [M: Mint] [NM: Near Mint] [VG: Very Good] [G: Good] [F: Fair] [P: Poor].
Vinyl Grading Key: [DHC: Drill Hole Cover] [DHR: Drill Hole Record] [St.OC: Sticker on Cover] [St.OL: Sticker on Label] [Tr.OC: Tear on Cover] [CC: Cut Corner] [WOC: Writing on Cover] [WOL: Writing on Label] [Sp.Sm.: Split Seam] [TS: Taped Seam] [So.OC: Soil on Cover] [Re.Chan.: Rechanelled Stereo] [Tp.OC: Tape on Cover]
Picture Sleeves Grading Key: (Picture Sleeve only, no record). [RS: removed staple] [ST-OS: sticker on sleeve] [W-OS: writing on sleeve] [TR-OS: tear on sleeve]
Compact Discs: All CDs are in Mint condition unless otherwise noted. CD Terms: [F-B-A: Front & Back Inserts] [F-A: Front Insert Only] [B-A: Back Insert Only] [D-O: Disc Only] [P-C-S: Picture Cardboard Sleeve] [P-D: Picture Disc] [E-P: Extended Play] [C-S: Cardboard Sleeve] [C-H: Callout Hook] [Eco-Pak: Various types of cardboard boxes and sleeves]
<![if !vml]>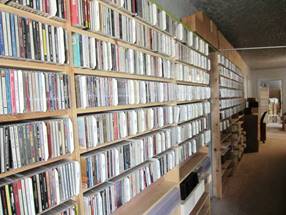 <![endif]>
MORE ITEMS
We have even more items available on our eBay, Amazon, and Discogs stores.